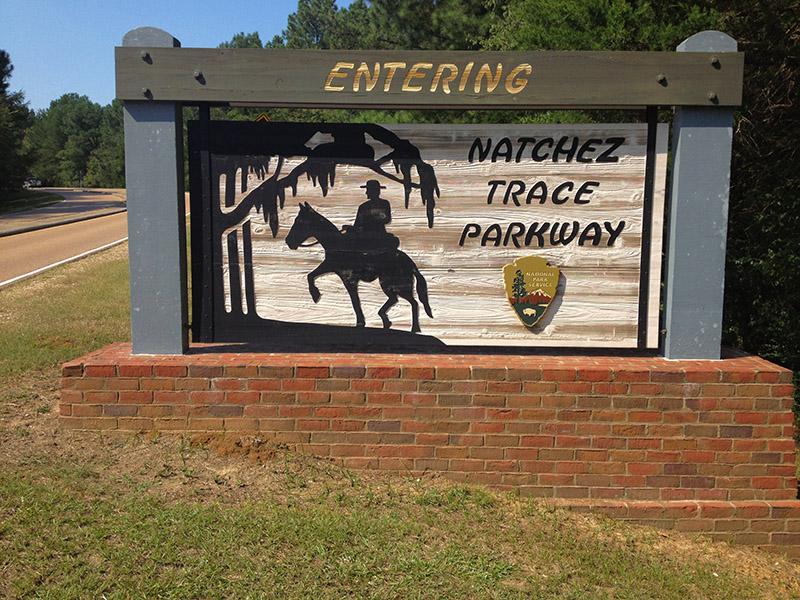 The Natchez Trace National Scenic Trail consists of four short walks along the Natchez Trace Parkway, a 444-mile world-class driving route that meanders through much of Mississippi, across the tip of Alabama and north to Tennessee and the historic city of Nashville.
The Natchez Trace is one of America's storied pathways and played a large role in early American history. The route originated as an ancient buffalo trail (called a trace by early European traders) and Native Americans followed it for thousands of years for hunting and trading. Later, traders used the trail to walk north from New Orleans after having floated down the Mississippi River by boat. During the Civil War, the trail saw extensive use by troops on both sides of the conflict.
In 1938, the Natchez Trace Parkway became one of the signature projects of the Civilian Conservation Corps, and was designed as a slow-moving two-lane road to showcase some of the most beautiful country in the South. This route includes a group of ancient Indian mounds as well as abandoned Confederate burial grounds and the picturesque town of Natchez.
Near the route's halfway point is Elvis Presley's hometown of Tupelo, Mississippi – also the site of the Natchez Trace visitor center.